Welcome to www.pittsburghantiques.net, a place to learn and connect about antiques and antiquing in the Pittsburgh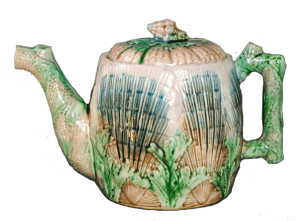 area. On this site, you can find information about both buying and selling antiques. Learn about shops, shows, auctions, and other events and opportunities related to antiques in the Pittsburgh area, or find out what it takes to sell something and turn your antique or collectible into cash. At any point, feel free to ASK US A QUESTION. Any question is worth asking, so fire away!
You are in the right place if you have some antiques to sell, want to know what something is worth, or need to liquidate an entire estate.
If you are looking to sell some antiques in the Pittsburgh area check out the section on Selling Antiques. We'll provide you with a free evaluation of the kinds of antiques you want to sell, and make recommendations about how to best liquidate your items. Click here to ask about a FREE EVALUATION.
Maybe you have an item about which you've always thought, "I wonder what that's worth?" Don't hesitate to ask us. If you would like to send some photos, email them to tim@pittsburghantiques.net.
Buying Antiques in Pittsburgh
If you are looking to buy antiques in the Pittsburgh region, or you are wondering about some good places to shop for antiques in Pittsburgh, this site is designed to provide you with relevant information about:
Check out the Pittsburgh Area Antique Shop Directory for more information and for links to valuable maps. We have also provided a list of links to antique-related sites in the Pittsburgh area.